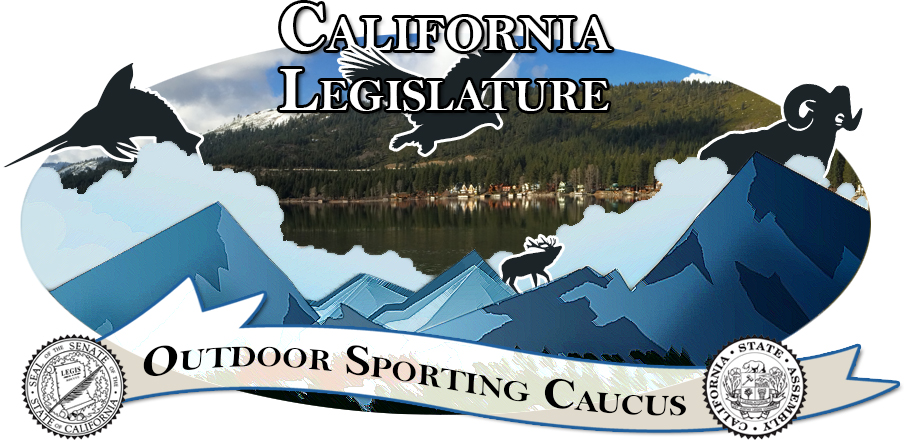 The California Legislative Outdoor Sporting Caucus was established to protect and promote California's wildlife, their habitats, and the ability of the public to participate in wildlife-related recreational activities. It will emphasize wildlife-related activities that bring us in closer contact with and promote a greater appreciation of California's natural resources.
As a bi-partisan, bi-cameral group the caucus' goal is to protect and enhance California's wildlife habitats and to further the understanding and acceptance of outdoor activities throughout the state. The caucus will also be an important tool to support the interests of California's many outdoor enthusiasts, as well as provide a bi-partisan voice for outdoor sporting issues within the State Legislature.
Through this website we hope to communicate with you the various aspects of California outdoor sporting life available to all who visit the great state of California as well as make you aware of legislation and other issues related to California outdoor sporting life.